Can you use paypal on aliexpress?
As more and more people like to use PayPal, many times we don't want to save the information card information to other websites that we are not familiar with or secure. We prefer that the website to shop can support PayPal payment.
Because AliExpress belongs to Alibaba group, and Alibaba group has a company called Alipay, which is similar to PayPal in China. In the world, PayPal also belongs to the competition relationship. So at the very beginning, AliExpress supported PayPal payment.
But then, with the development and international layout of Alipay, and the payment of PayPal's high paying transaction, taking into account the cost relationship, AliExpress once downloaded PayPal payment.
Can aliexpress pay with PayPal now?
The answer is: some countries can use paypal. See the following figure for details: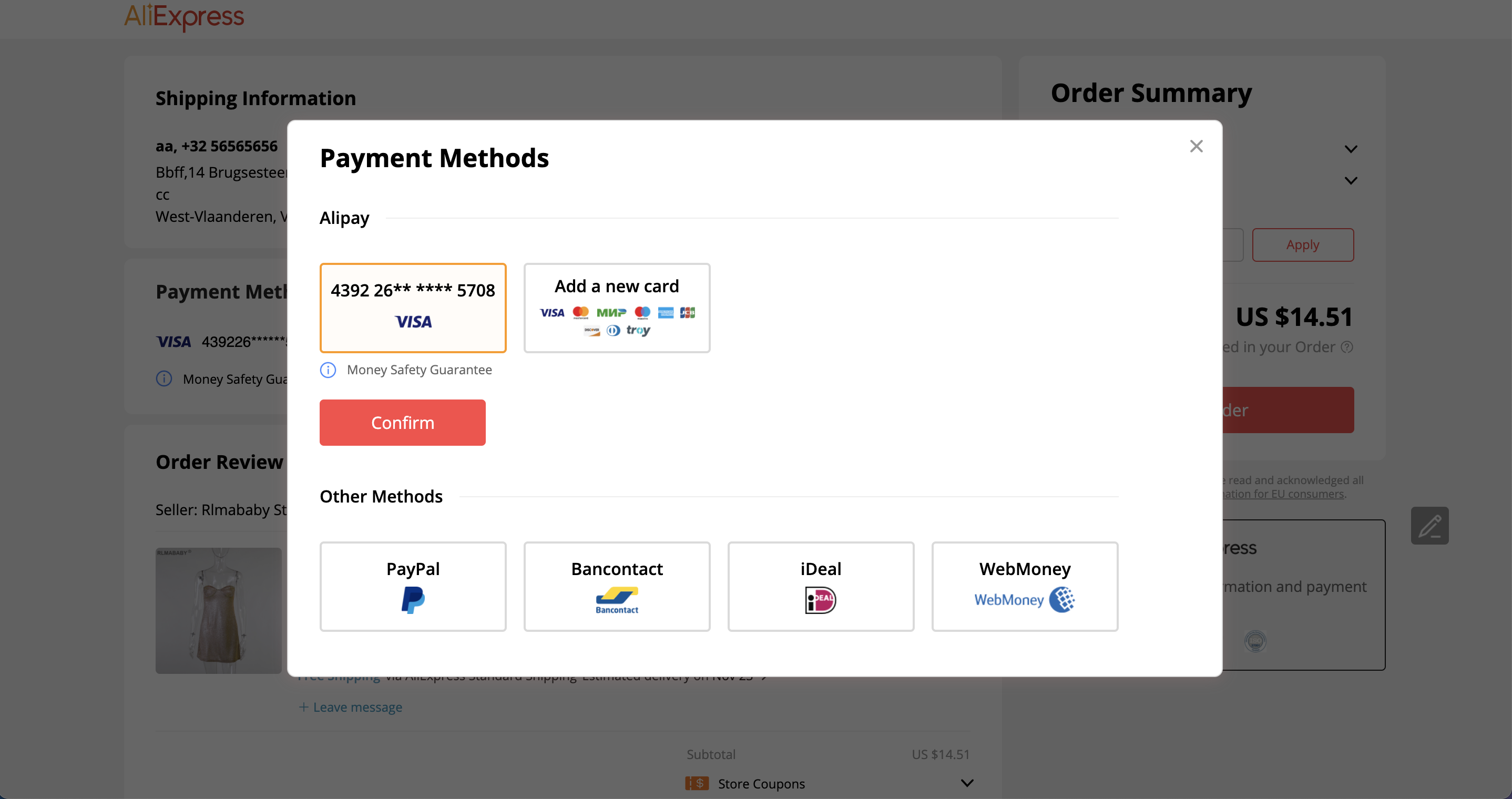 So aliexpress can use PayPal to pay. But it depends on whether aliexpress has liberalized this payment method in your country.
Currently, buyers from the United States, United Kingdom, Spain, Germany, and Italy can use PayPal on AliExpress. Buyers from unsupported countries cannot use it. PayPal will not also allow you to change your country registered in your account unless you have to move abroad. If you move, though, it is a rule that you must close your account and open a new one with your new address.
Tips
Because Alibaba's product manager will also view user feedback, if your country has not opened this payment method, you can go to Google play to evaluate it, or give product feedback through app. There are more users who give feedback, and the product manager will open the corresponding payment method in your country.
The AliExpress Android client download url is : https://play.google.com/store/apps/details?id=com.alibaba.aliexpresshd
source
Other Article