AliExpress' first overseas offline "cat night", tens of thousands of people showed up, sold out tickets in 3 weeks
Lasting 48 hours, covering more than 200 countries and regions around the world, at 15:59 pm on November 13, Beijing time, AliExpress "Tmall Double 11 Global Carnival Season" officially came to an end. As China's largest cross-border retail e-commerce platform, AliExpress, through continuous infrastructure investment and deep cultivation of localized operations, has set a new high in logistics timeliness in this year's Double 11, helping China's supply chain to go overseas with high quality, and it is the first time to succeed To bring the domestic "cat night" overseas.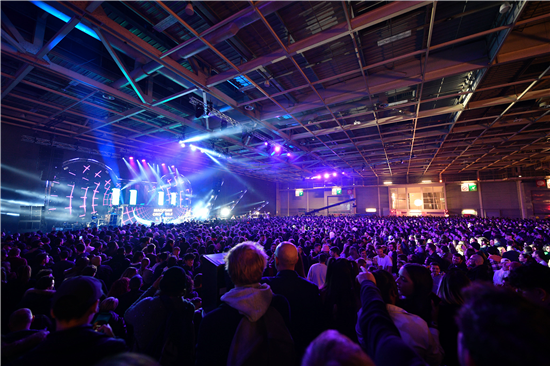 Two first orders
Victor, 53, is a consumer in Madrid, the capital of Spain. On the morning of November 11, local time, more than two hours after he placed an order on AliExpress, he received the razor he badly needed. This made him very lamented about the logistics timeliness of AliExpress.
   This is the first order delivered by AliExpress and Cainiao in Spain this year. It was shipped from Spanish overseas warehouses, which is 4 hours faster than the first Spanish order delivered from overseas warehouses last year.
   The first cross-border order from payment to delivery, as last year, is still realized in South Korea. Through the North China Optimal Warehouse in Weihai, Shandong, it took only 39 hours and 46 minutes for the first order in South Korea to be delivered to consumers this year, which is a full 7 hours earlier than last year.
   This is inseparable from the layout and investment of AliExpress in the logistics supply chain.
   At present, AliExpress has joined with Cainiao and other logistics partners to deploy 5 preferred warehouses in North China, East China, South China, and Hong Kong. Merchants stock the goods to the preferred warehouses in advance, which can greatly save delivery time. At the same time, an allocation network can be formed between the preferred warehouses to automatically help merchants match the optimal trunk logistics, save logistics costs, and improve the timeliness of performance. Through optimized warehouse delivery, AliExpress can deliver cross-border parcels in Spain and France in 10 days, Brazil in 12 days, and South Korea in 5 days. The performance of the optimal warehouse in this year's Double 11 is also outstanding: it only took 47 minutes to exceed the single volume of last year's double 11; the overall optimal warehouse sales achieved a 10-fold increase year-on-year.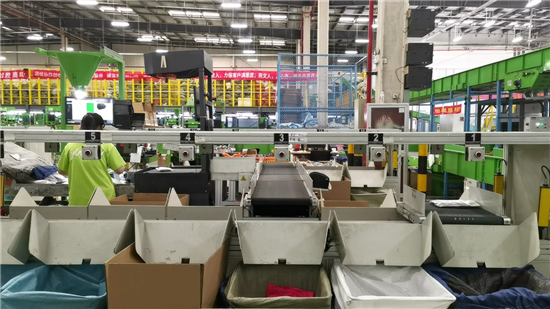 Overseas warehouses are another logistics infrastructure that AliExpress focuses on. AliExpress and Cainiao and other logistics partners have established official overseas warehouses in several European countries. On the eve of Double 11 this year, AliExpress has strengthened the layout of overseas warehouses in the European market, adding new locations in Germany, France, Poland, Italy and other countries to ensure that local deliveries in Spain and France are completed within three days. Completed in seven days.
   From the data of AliExpress, overseas warehouses played an important role in Double 11 this year. Among them, the key markets are Spain and France, and the proportion of overseas warehouse orders has more than doubled.
   This year, AliExpress also launched the Xifa Cangfa (including domestic optimized warehouses and overseas warehouses) "Late Compensation" project for the first time before Double 11, bringing consumers the ultimate timeliness and service.
  The improvement of logistics timeliness and service has also greatly promoted consumers' shopping experience and shopping enthusiasm. According to AliExpress data, the emerging market South Korea took 7 hours and 58 minutes to exceed last year's 24-hour sales; key market Brazil took 20 hours and 49 minutes to exceed last year's 48 hours of sales.
Help China's supply chain go overseas with high quality
In May of this year, AliExpress launched the "G100" brand overseas plan, which aims to help Chinese industrial belts and Chinese brands give full play to the advantages of the supply chain, seize the major opportunities of changes in the global trade pattern and the development of cross-border e-commerce, and plans to cooperate with 100 A "super brand" establishes a direct and in-depth supply relationship and supports 10,000 emerging brands.
  Data shows that this year's Double 11 domestic products go overseas, and the top five platforms are still mobile communications, consumer electronics, computer office, home furnishings and auto and motorcycle parts. Among them, the top five brands of mobile communication sales are Xiaomi, POCO, realme, OnePlus and Baseus.
  The industry rankings with the highest growth rate are wedding dresses, mobile communications, computer office, furniture and shoes.
  Tallquiral, a new merchant from Fu'an Massage Industry Belt, focusing on large massage chairs, participated in Double 11 for the first time. Through the layout of overseas warehouses in Europe and the Middle East, 50 units were quickly sold as soon as the event was launched, and the first 3-hour door-to-door service in France was realized, which surprised and surprised users very much.
  Wenzhou tool industry belt national trendy new brand ANDELI, relying on the cost-effective advantage of the source factory, also quickly deployed overseas warehouses, and developed an exclusive new DIY digital welding machine in the market. This year, double 11 transactions increased by 110% year-on-year, and total payment orders increased by 200% year-on-year.
  Yiwu merchant Yong SPORTS, which focuses on carbon fiber rackets, develops high-end beach rackets by relying on the Dongguan and Yangzhou industrial belts, and has become the dark horse product of 11.11. Since this year, Brazilian beach tennis has exploded, and Yong SPORTS has won the highest sales of Brazilian sports in one fell swoop, with a year-on-year increase of 2300%.
France's first offline "cat night"
On the evening of November 11th, local time, the Paris Expo Porte de Versailles (Paris Expo Porte de Versailles) on the outskirts of Paris was crowded. Tens of thousands of young French people gathered here from different angles of the city to participate in a special "Party": "Double 11 Party".
   This is the first time AliExpress has brought a domestic "cat night" overseas. Known as the "AliExpress Night" (AliExpress Night) Double 11 evening party, the joint local TV station invited the famous French DJ to participate. At the scene, AliExpress set up four themed pop-up stores for different groups of people, namely fashionism, young makers, fitness enthusiasts and experience groups, to showcase China's high-quality products at competitive prices. In addition, the French "cat night" also set up interactive experience projects, including graffiti walls and dressing rooms, etc. AliExpress provides venues and makeup artists to make makeup for each participant in need.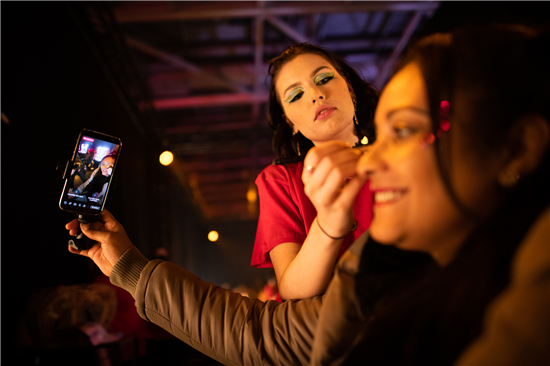 It is reported that this time the French cat night opened the ticket sales mode, and tens of thousands of tickets were sold within 3 weeks. Most of the people who came to the party were from the age of 17 to 25, and the atmosphere was very lively. This time, Maowan also achieved live TV broadcast for the first time, with 700,000 viewers watching online, and the total media exposure exceeded 1.3 billion. An on-site consumer said that he is a loyal fan of AliExpress. This first offline cat night gave him a better understanding of the Double 11 shopping festival. Buy, buy, buy".
AliExpress General Manager Wang Mingqiang said: "This year, AliExpress successfully brought cat night to overseas for the first time on Double 11. Increase investment to bring high-quality goods and services to overseas consumers, and lay a solid foundation for China's supply chain to go overseas with high quality."
More to read
2021-aliexpress-1111-activities-aliexpress-1111-shopping-festival
Source